On a power-driven ship, the drive shaft, or propeller shaft, usually connects the propeller outside the vessel to the driving machinery inside.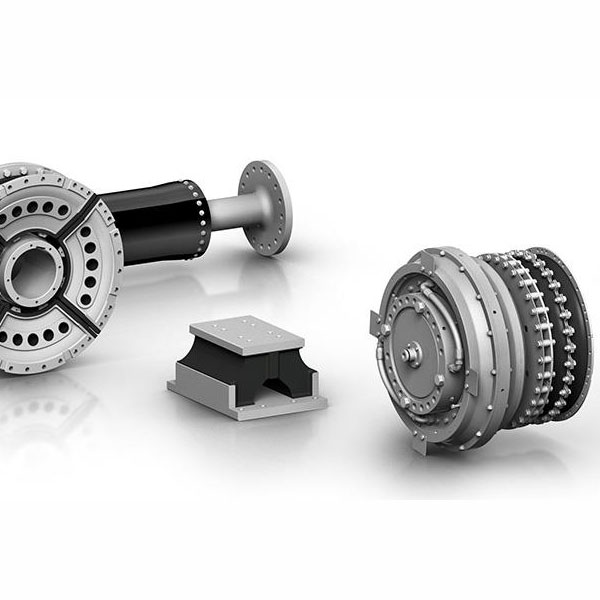 COMPOSITE SHAFTING
The composite drive shaft system includes VULKAN composite shafts with steel end fittings, steel intermediate shafts with bearings, bulkhead seals, and misalignment couplings. VULKAN composite shafts can be combined with any type of VULKAN highly flexible couplings.
Integrated Shaft Coupling
VULKAN has developed the VULKAN ISS, the Integrated Shaft Support, as an addition to their Cardan shaft series coupling program. The ISS is designed for installations with a large angle of inclination in the Cardan shaft. It combines a bellhoused coupling with bearings capable of handling lateral and axial forces, reducing the load on the engine crankshaft. The integrated highly flexible coupling improves torsional vibration characteristics.