These parts are manufactured by VULKAN COUPLINGS, Germany pioneers in marine drive technology.
Furtermore, VULKAN components are used in powerplant facilities or in industrial applications as well.
VULKAN production program includes following types, most available from the manufacturing site in Germany but some common ones are also available from our warehouse in Moschato: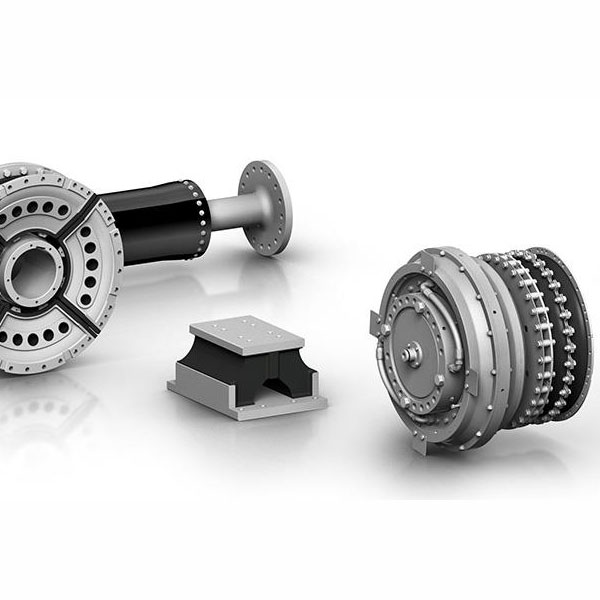 INTEGRATED SHAFT COUPLING
The VULKAN Integrated Shaft Coupling (ISC) combines in a unique way the well proven RATO DS torsional rubber coupling with a double cardanic floating shaft. The working principle of the ISC is based on the fact that the flexible rubber element of the RATO DS coupling transmits the torque primarily by shear stresses which have a pre-dominant radial/circumferential component.
Benefits
Compared to pure torsional or conventional misalignment couplings the Integrated Shaft Coupling (ISC) offers the following advantages:
Significant reduction of parts in case of the bearing less design
Advantageous weight saving of the entire coupling including the intermediate shaft
Up to seven meters long Composite intermediate shaft
High misalignment capacity, low reaction forces
No noise transmission path through metallic parts in case of bearing leass design
Extended torsional vibration tuning capabilities
Technical Data
Torque Range TKN [kNm]
10.00 kNm - 160.00 kNm
Speed range [1/min]
1,040 RPM - 2,100 RPM