These parts are manufactured by VULKAN COUPLINGS, Germany pioneers in marine drive technology.
Furtermore, VULKAN components are used in powerplant facilities or in industrial applications as well.
VULKAN production program includes following types, most available from the manufacturing site in Germany but some common ones are also available from our warehouse in Moschato: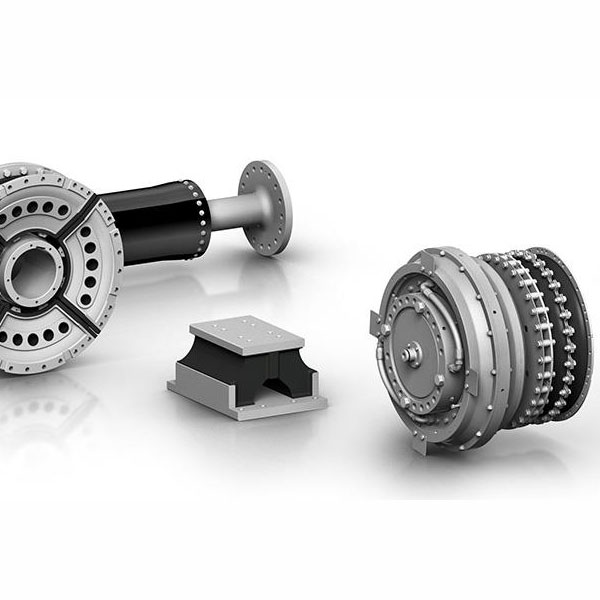 The VDM-M Series vibration damping mounts provide optimal performance in applications where damping and stability are absolutely necessary. The optimized stiffness level in the three directions ensures a high degree of vibration insulation, and at the same time, the VDM-M Series is in position to absorb longitudinal loads. The insulation in the vertical and lateral directions is achieved by low stiffness. The integrated limiter in the VDM-M Series provides fail-safe protection for mobile applications. This device limits vertical and lateral movements when the mounting is subjected to shock inputs. These mounts are suitable for a wide range of applications, ranging from the main drive on ships to generator sets, pumps, and compressors right up to utility vehicles.
Benefits
Anti-vibration mounts for generators offer optimal insulation from vibrations based on their stiffness characteristics.
Reliable with a built-in centralized limiter.
Huge areas of application.
Technical Data
Torque Range TKN [kNm]
12.50 kNm - 530.00 kNm
Speed range [1/min]
710 RPM - 2,750 RPM