HIGHLY FLEXIBLE COUPLINGS
These parts are manufactured by VULKAN COUPLINGS, Germany pioneers in marine drive technology.
Furtermore, VULKAN components are used in powerplant facilities or in industrial applications as well.
VULKAN production program includes following types, most available from the manufacturing site in Germany but some common ones are also available from our warehouse in Moschato: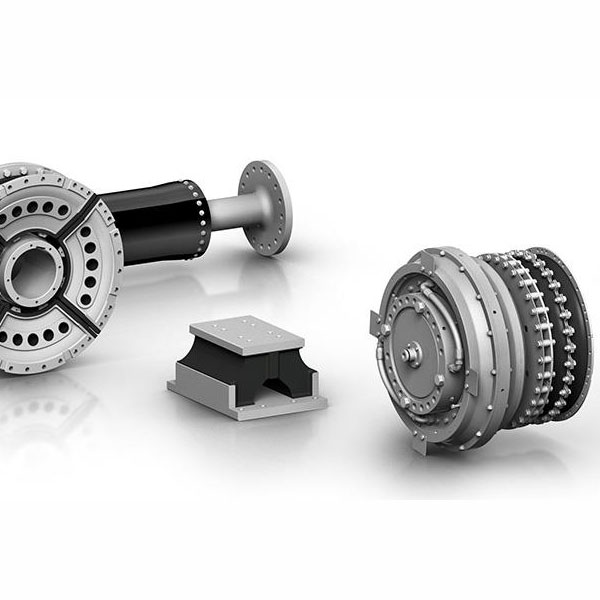 The generally sharply increased demands on drive systems today also increasingly require special solutions for flexible couplings. These requirements include, for example, smooth running behavior in the transmission even at the lowest idling speeds of the diesel engines. In order to make this possible, Vulkan has developed the TORFLEX, a multi-stage clutch with a progressive characteristic that leads to noticeably lower vibrations in the connected gearbox at idle speeds. The TORFLEX coupling is suitable for use in bell-shaped drives, whereby the transmission input shaft can be a splined shaft, and is also suitable for an oil interference fit.
Benefits
For maximum comfort: Quiet running behavior in applications with low idle speeds

Torsionally smooth at idle speeds for the highest comfort requirements

Progressive stiffness curve for optimized power transmission and system availability at full load

Compact and short design for easy handling

Design optimized for SAE bells and flywheels for maximum solution flexibility
Technical Data
Torque Range TKN [kNm]
0.25 kNm - 1.60 kNm
Speed range [1/min]
3,300 RPM - 5,000 RPM