These parts are manufactured by VULKAN COUPLINGS, Germany pioneers in marine drive technology.
Furtermore, VULKAN components are used in powerplant facilities or in industrial applications as well.
VULKAN production program includes following types, most available from the manufacturing site in Germany but some common ones are also available from our warehouse in Moschato: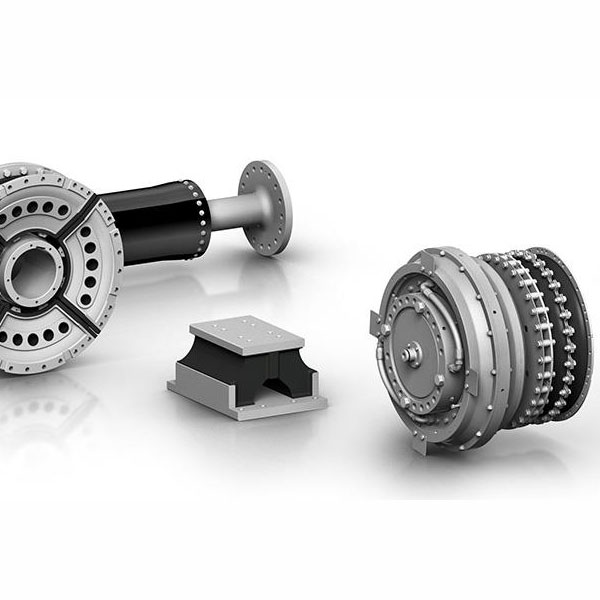 The METAFLEX joint shaft metal and stainless steel coupling is a torsionally stiff link-style coupling. Due to the all-metal design, the coupling is widely dirt and temperature resistant. The flexible bending link element of the coupling consists of layered rings made from stainless steel. The coupling is maintenance free. It is based on a modular system with a small number of individual components, resulting in easy assembly and disassembly. The standard nominal torque rating is up to 120 kNm, whereby the coupling features a small diameter and low mass moments of inertia. Special designs, higher nominal torque capacities and higher permissible speeds are available on request.
Benefits
Joint shaft Metaflex coupling that's maintenance-free
Fully metallic and stainless steel couplings are resistant to high temperatures and dirt for long service life under the harshest conditions.
Modularity and special solutions for adaptation to different system requirements offer maximum flexibility in providing a solution.
Option of balancing out large radial displacements of machine parts with the help of bending angles at individual couplings
Technical Data
Torque Range TKN [kNm]
5.00 kNm - 120.00 kNm
Speed range [1/min]
2,300 RPM - 5,200 RPM