HIGHLY FLEXIBLE COUPLINGS
These parts are manufactured by VULKAN COUPLINGS, Germany pioneers in marine drive technology.
Furtermore, VULKAN components are used in powerplant facilities or in industrial applications as well.
VULKAN production program includes following types, most available from the manufacturing site in Germany but some common ones are also available from our warehouse in Moschato: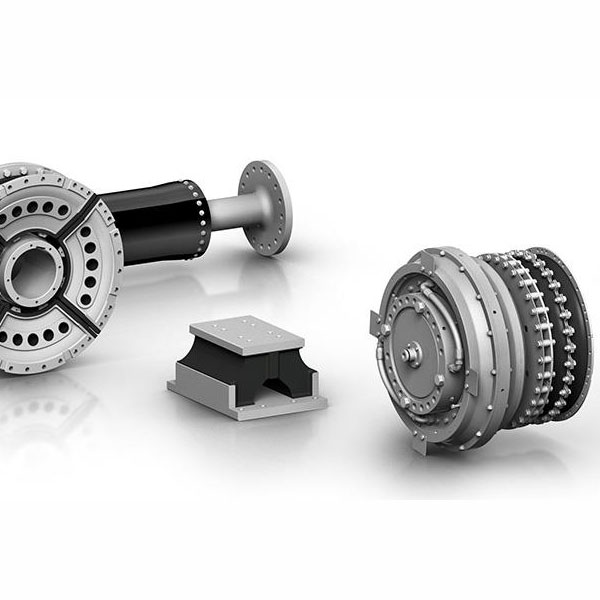 In addition to the Cardan shaft series coupling program, VULKAN has developed the VULKAN ISS, the Integrated Shaft Support. The ISS fits in installations where the Cardan shaft has a large angle of inclination. The ISS combines a bellhoused coupling with bearings capable of taking the lateral and axial reaction forces of the Cardan shaft. The engine crankshaft loadings can therefore be reduced significantly. The integrated, highly flexible coupling optimizes the torsional vibration characteristics of the system.
Benefits
The coupling offers protection for the crankshaft against axial or radial reaction forces.
A customized solution for the compensation of high angular displacement between the motor and the gearbox
It is flexible in use as an integrated elastic coupling with three models and a wide torque range.
Technical Data
Torque Range TKN [kNm]
0.63 kNm - 20.00 kNm