These parts are manufactured by VULKAN COUPLINGS, Germany pioneers in marine drive technology.
Furtermore, VULKAN components are used in powerplant facilities or in industrial applications as well.
VULKAN production program includes following types, most available from the manufacturing site in Germany but some common ones are also available from our warehouse in Moschato: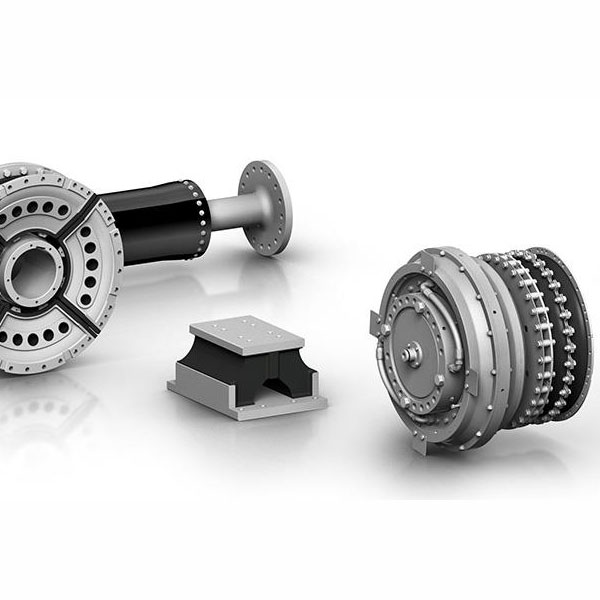 AVR mounts are suitable primarily for free-standing gearboxes and directly coupled engine/gearbox applications in which the mounts need to absorb the torque and propeller thrust loads. The vibration damping mounts feature a rubber element that can dampen axial and, particularly, radial vibrations and absorb cardanic loads.
The fixing plates supplied are those intended for the gearbox concerned. AVR mounts are suitable for ambient temperatures of -20 °C to +70 °C.
Benefits
Semi-elastic AVR mounts are in a position to absorb radial stresses with small displacements.
Customized application with the help of fixing plates.
Damping of the gear noise
Certified by leading classification companies.
Technical Data
Nominal load range [kN]
19.00 - 70.00 kN