These parts are manufactured by VULKAN COUPLINGS, Germany pioneers in marine drive technology.
Furtermore, VULKAN components are used in powerplant facilities or in industrial applications as well.
VULKAN production program includes following types, most available from the manufacturing site in Germany but some common ones are also available from our warehouse in Moschato: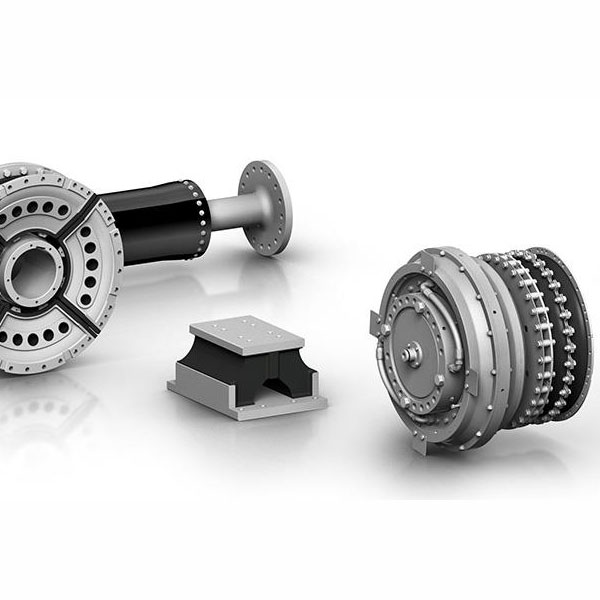 The highly elastic rubber engine mounts of the T series have been specifically developed in compliance with the most stringent requirements with respect to insulation and comfort. At the same time, they offer a high degree of safety with their versatile designs. The elastic rubber element works in shear and compression, ensuring the stability and insulation of the suspended equipment. Several rubber compounds are available, as a result of which optimal adjustment of the vibration response of the mounted machine can be ensured. All mounts have a built-in, centralized limiter that restricts vertical and radial displacement. The centralized limiter protects the important connections of the system against extreme displacement that occurs due to the ship's movements. Available in several versions and compounds in order to meet the application requirements.
Benefits
Flexible rubber isolation marine engine mounts
Highly elastic rubber mounts with linear stiffness are characteristic of the nominal load range.
Low natural frequency
Wide load range
Internal safety device to protect the system in extreme conditions.
Type approval by leading classification companies
Technical Data
Nominal load range [kN]
4.00 - 128.00 kN